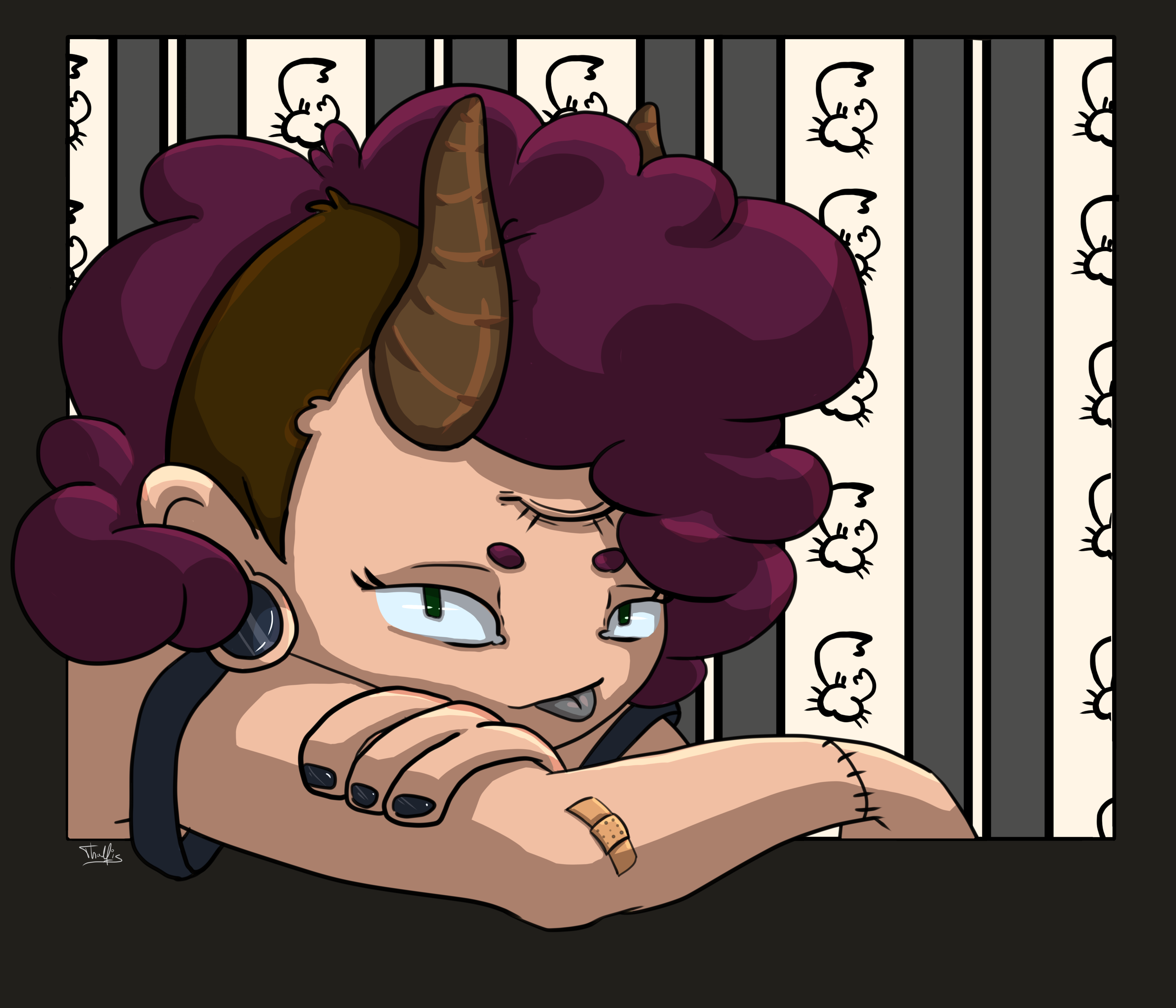 Hello and welcome on my profile page. My name's Thalfis and I'm a first year game design student. I work most of the time on university projects, but when I get some free time, I enjoy doing creative things such as: Designing and drawing characters, working on 2D game art and animation, fiddling around with unity scripting and C#, creating stickers for my Etsy shop and editing speedpaints. Besides all this artsy stuff I also really like playing games (mostly mmorpg's), playing Ukulele, reading comics and watching anime and Netflix.
Programs I use:
Vectordrawings - Incscape | Drawing / 2D animation - ClipstudioPaint pro | Recording - OBS | Video Editing - Filmora | 3D modelling - Maya | 3D texturing - Substance painter | Games - Unity and Rpg maker VXAce |

Feel free to visit me on my other social media pages.

DeviantArt: http://bit.ly/ThalfisDA


YouTube: http://bit.ly/ThalfisYoutube


Amino: http://bit.ly/ThalfisAmino


Instagram: http://bit.ly/ThalfisInstagram


Etsy: http://bit.ly/ThalfisEtsy


Sketchfab: https://sketchfab.com/Thalfis/models


Artstation: https://www.artstation.com/thalfis

Ko-fi: http://ko-fi.com/thalfis